FY2022: Charity Concert
Charity Concert Classic 2023
COVID-19 is still spreading around the world, but the KDDI Foundation continues to conduct activities to support education within developing countries in Asia. The KDDI Foundation will hold Charity Concert Classic 2023 this fiscal year while thoroughly implementing COVID-19 precautions by observing guidelines issued by the government and other organizations.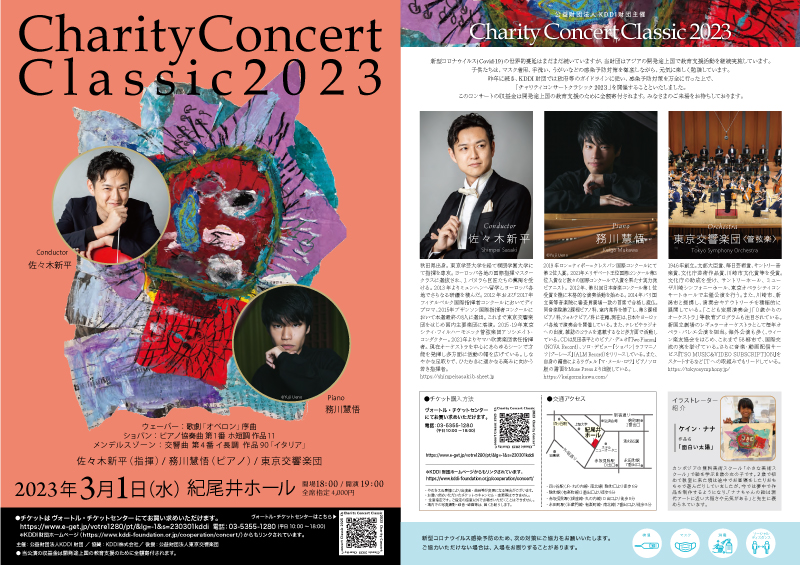 Concert Information
Date and Time
Doors open at 6:00PM, Concert starts at 7:00PM
Guests are required to take their temperatures at the entrance, and so we ask all visitors to arrive early.
Program
- Weber: Oberon: Overture
- Chopin: The Piano Concerto No. 1 in E minor, Op. 11
- Mendelssohn: The Symphony No. 4 in A major, Op. 90, Italian
Ticket Price
¥4,000 (reserved seating)
Ticket release
December 01, 2022 10:00 - February 22, 2023 23:59
Buy Tickets
Votre Ticket Center
03-5355-1280
All seats are available for reservation. Please select a seat before purchase.